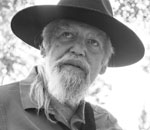 Frank Mentzer
is an Old School gamer best known for writing a line of D&D rules (Basic, Expert, Companion, Master, and Immortal sets) and other D&D products with his friend and co-author Gary Gygax.
Frank was at TSR from 1980 to 1986, which published tens of millions of copies of his works. Other notable creations include the legendary Temple of Elemental Evil (with Gygax) and the game version of Clarke's 2001: A Space Odyssey.
After spending 1990-2010 in other business, in 2012 Frank started Eldritch Enterprises with some well-known friends. Various life issues put that 'on hold' in 2016, so now Frank has a new company (Loxley) and is pursuing many cooperative projects. His new FTG game system premieres in 2018.
For 35 years Frank was a game auctioneer at the world's largest game auction (at GenCon, the world's largest game convention, of course), through which he and his massive collection are now semi-retired. Frank responds to Q&A on Facebook and (on gaming) at The Piazza and (on collecting) at the Acaeum collectors' site (links below).
Frank is happily married, has often been a professional musician, and has always had a dog.
Find him at: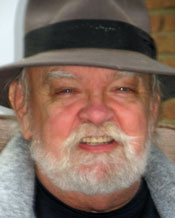 Tim Kask
An avid wargamer since the age of 12, Tim has been gaming for more than 55 years. He helped found TSR and started Dragon Magazine. He edited most of the OD&D Supplements and developed other games for TSR. He went on to found Adventure Gaming Magazine when he left TSR and more recently helped start and edit Gygax Magazine. Tim has been married to Cheryl for almost 48 years, has two children, four grandchildren and three great-grandchildren upon whom he dotes.

Mark Edwards
Mark never really considered a (semi)career as a freelancer given how much time graduate studies take. However, a fortuitous meeting with an actual freelancer, combined with immense drive times (with nothing to do but think) led to his first fan-submitted work for AEG's 7th Sea line. And after that it was all downhill. Since then in addition to AEG, he's written for games including 3.5/Pathfinder (for Adventure-a-Week.com), Call of Cthulhu (for You Too Can Cthulhu), Serenity and Supernatural (for Margaret Weis Productions), Savage Worlds (for Melior Via), Shadowrun and Shadowrun Missions (for Catalyst Game Labs), Witch Hunter and Rotted Capes (for Paradigm Concepts), and various others (for Wolfshead Engendering). Never one to juggle too few balls at once, Mark's current projects include works for Call of Cthulhu, Witch Hunter, and Postworld Games in addition to his usual work on his very own living campaign, The Heroes of Altamira (using the 7th Sea RPG). This past year, Mark got his highest freelancing honor to date when the Shadowrun Runners' Toolkit (which he'd written a significant portion of) won the 2012 Origins Award for Best Role-playing Accessory.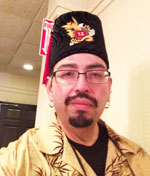 James Carpio
Educator, writer, and game designer James Carpio began his obsession with role playing games when his Grandfather bought him a copy of the Moldvey/Cook D&D box set in 1981. Since then games of all types have been a major influence in his life. An avid gamer, James spends most of his free time playing games, reading game mechanics, and trying to write the ultimate RPG mechanic. James is co-owner of Chapter 13 Press (along with Ben Morgan). Chapter 13 Press' works include; the 2012 ENnie award finalist Spookybeans the Gothic Comics RPG and the sword and sorcery DCC supplement Tales from the Fallen Empire. His current projects include a collaboration project with TSR Games on an espionage RPG and the revitalization of his 1930's pulp RPG, "Pulp Era".
James has written material for a number of game companies (Eden Studios, Exile Game Studios, Secret Fire Games and R. Talsorian Games) and continues to pitch new ideas at TSR Games as Chief Games Officer (where he was the former games editor for Gygax Magazine). James is the host of the Cube of Death podcast and soon the Virginia City Epitaph podcast (both on the TSR Podcasting Network). On the convention side of the fence James works as assistant director of programming (along with his wife Mary) for ConnectiCon (yearly fandom convention held in Hartford, CT) and has in the past worked with I-CON Science Fiction as a gaming director. You can hear James rant from time to time at on Twitter @ravenspoe or Facebook.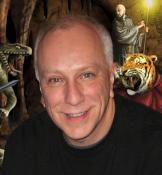 David O. Miller
Science Fiction and Fantasy illustrator David O. Miller has created art for many game companies such as TSR, GDW, White Wolf Publishing, Steve Jackson Games, West End Games and Wizards of the Coast, as well as other publishing companies including Baen Books, DoubleDay Science Fiction and Military Book Clubs, Topps and Inkworks. It was in 1977, while still at college, that he was introduced to role playing games such as D&D, Runequest, and Metagaming's Melee and Wizards (TFT). After graduation, David started attending GenCon where he picked up work freelancing as a fantasy artist. In 1987, David took a job as Art Director for the Space and Rocket Center and U.S. Space Camp in Huntsville, Alabama. Currently, David operates his own graphic design/illustration studio in Long Island, NY. He also teaches art courses, which include science fiction/fantasy drawing, manga illustration, digital painting, and traditional acrylic painting. More recently David has freelanced for Dark City Games, creating art for their line of old school adventure scenarios. David is still an avid gamer. He writes and maintains a very popular TFT Melee/Wizard tribute web site at www.meleewizards.com. He is also the current President of the Long Island Heroscape League.
Jay Libby
Considered the jack-of-all-trades, Jay Libby is an artist, designer, and writer. He is the co-owner of Dilly Green Bean Games and works for R. Talsorian Games and Elder Gods Publishing, as well as being a contributing writer for TSR's Multiverse. Jay is well known for his superhero game G-Core, which won the 2014 Bamfsie's award for Player's Choice and the 2015 Bamfsie's award for Best Callback to Old School Supers. He is known for his past work on the Cyberpunk v3 product line, Doctor Who: Adventures in Time and Space and countless Fuzion products. Jay makes cameos on Mythwits and his game G-Core was featured on the pilot episode of TSR's Game School Podcast. Current projects include Mekton Zero and a slew of new G-Core releases. When Jay isn't designing games, he teaches College Writing and communications courses for the local community college.
Peter Bryant
Peter - AKA Blix - is a podcaster, artist, game designer, and writer. He runs Studio187.com and is the Director of New Media for the TSR PodCast Network.
As a game designer, artist, and writer he has developed professional material for R. Talsorian Games, Tri Tac Games, Dilly Green Bean Games, Chapter 13 Press, and is currently working on product for Thunder! Classic Role-Playing. Outside of RPGs he has released two card games - Rogue Chess and Cube of Death.
As a podcaster he was one of the founding co-hosts of the Tri Tac PodCast. He is currently the host a live broadcast video series and podcast the MythWits where he and his team interview industry guests every week, provide on-location con coverage, and talk all things geek related. He also produces Game School and Cube of Death for the TSR PodCast Network.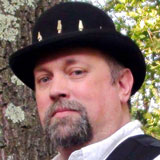 Don Higgins
In 2017 Don was named Art Lead and Art Director for FASA Games 1879 line; also 2017 saw the publishing of his first "art of" book with the release of "365 - A Character and Creature Concept Art Challenge". Don's work has been featured by many other Game Publishers including Guild of San Marcos; Heroes of Altamira, 77 Worlds; Fireside Creations, Eldritch Enterprises, Dwarven Forge, Loxley, and Dilly Green Bean Games.
Don also illustrates for childrens books, noir novels, and web comics. He has worked on two series of books, including the "Harding Hall Mysteries" and "Murphy the Cat" series. Plans are in the works to return to his webcomic "Dark Magic and Donuts" and also to introduce a second webcomic for FASA games in the 1879 setting.
Don loves to teach drawing and promotes the philosophies that anyone can draw if they can draw what they see not what they know; and, what we see depends mainly on what we're looking for.
Dons work can be seen at www.donhigginsillustration.com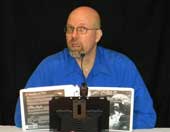 Andre Kruppa
Andre runs a theatrical style game with a presentation designed to create an immersive role-playing experience. Characters are provided with a modest biography and description to give players a solid role to play. Lights, sound, music, handouts, and some props are used to help set the scene and the mood. Players should expect a solid session and some fun role-playing opportunities.
Game Soapbox Productions is Andre's studio and publishing company dedicated to the passion and power of storytelling. In the works are campaigns set in the later Dark Ages, the dark 50s, and a shadowy post Lovecraftian 30s, soundscapes, e-books, and immersive RPG tabletop production elements. The booklets Bringing Theater to the Mind: Theatrical Elements in Roleplaying and Madness and Mayhem Live Action Role-Playing are both available via Amazon and RPGNow. The Lucid Dreams Role-Playing Engine, a core system for gritty role-playing, has been released after much testing and is now also available on Amazon and RPGNow! Game Soapbox Productions additionally offers game room lighting design consulting, helping gamers set the scene in their own game rooms!
Andre Kruppa is now partnering with Dark Phoenix Events to offer highly immersive role-playing sessions at your events. Services include everything from bare bones to fully catered events or theme parties. Contact Dark Phoenix Events for more information about making a premium game experience happen for you!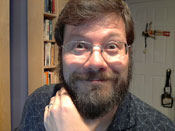 Ben Gerber
Ben Gerber is a long time game player and reviewer who's recently gotten into the creation side of the industry. He's responsible for RPGs such as Argyle & Crew - the sock puppet RPG, and Something Went Wrong, a game of horrible consequences. On the board and card game front Ben's created and published several small card games such as Village Idiot, Ninja - Silent but Deadly and Zombie - Shambling and Hungry. He's constantly working on newer, more complex games as well. He owns and operates Troll in the Corner a website dedicated to table top gaming. In his spare time Ben runs the Board Game community on Google+ (10k strong and growing) and also records the Indie Talks podcast about all things tabletop.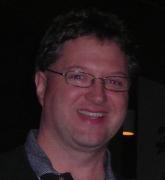 Bradford Younie
Bradford is a gamer and author. In 2003, he founded Carnivore Games through which he wrote and published the role-playing game "Now Playing". Since then, he has written the adventure module " Ghosts of the Lady Grace" and "The Unexplained" He has been gaming steadily since he was introduced to D&D in 1977, becoming more interested in story-base role-playing games more recently.  He has had an interest in the paranormal for most of his life and has studied various aspects of the paranormal throughout  most of his adult life which became the inspiration for the game "The Unexplained.  He lives in New Hampshire with his wife Andrea and his three children.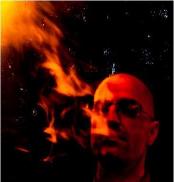 Jeffrey Talanian
Jeffrey Talanian, game designer for North Wind Adventures, lives in New Hampshire with his family. He was first introduced to D&D in 1981, and since then he's been running epic campaigns of adventure, intrigue, and war. His weekly group, the Knights of Next Tuesday, has been gaming together since 1993. Jeff designed the ENNie Nominated role-playing game, Astonishing Swordsmen & Sorcerers of Hyperborea, as well as several adventures for it. Prior to this, Jeff developed several Castle Zagyg projects under the guidance of E. Gary Gygax (R.I.P.). Jeff has also contributed to the magazines AFS, Fight On!, Gygax Magazine, and Knockspell.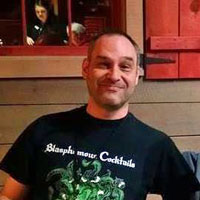 Stephen Wollet
Steve Wollett is a producer/director who has been involved in more than eighty film and television productions that you never heard of. He is the author of Blasphemous Cocktails and the owner of Nerd Rage News. Steve has been a gamer since 1978 whose love of Role Playing Games has been the driving force in his life. He is directing And Now a Word from a Gamer, a documentary about tabletop games. His show, Behind the Curtain, interviews celebrities and explores the real people behind the scenes. You can learn more about Steve at http://www.nerdragenews.com and his IMDb at http://www.imdb.com/name/nm5982013/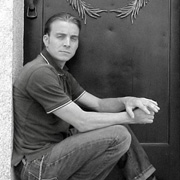 Andy Andrews
Andy Andrews is an American paranormal investigator best known as a lead investigator on the television documentary series Ghost Hunters International, January 2008. Andrews, a former member of Ghost Hunters, The Atlantic Paranormal Society (TAPS), appeared on the original Ghost Hunters in the first two seasons (2004-2005). A skilled investigator, he brings more than 16 years of experience to the GHI team, and he approaches each case with the open-minded skepticism for which TAPS is known. Before joining TAPS, Andy founded Rhode Island Paranormal, an organization that investigated supernatural claims all over his home state.
Emerson Matsuuchi
Emerson Matsuuchi runs Nazca Games, a game development and design studio. Nazca Games primarily focuses on game design for tabletop games and apps, but has also done 3D modeling work for other companies and have consulted on projects with other publishers. Emerson is a software developer, developing software professionally since 1998 (almost 20 years). He always had a love of games of all types. Playing board games and RPGs at a young age, hefirst started making his own games at the age of about 8 or 9, when he created a giant mecha-robot rpg game. Although he doesn't recall the details, but he just remembers thinking how cool it was and how fun it was to create it. He attempted making other games at various points in his life. He made a roll and move game for a school project in elementary school. Then he created a very very rudimentary text based computer game in middle school for another school assignment. Through highschool, he had dabbled in trying to make abstract games on the computer. It was only relatively recently that he pursued creating games in a more serious capacity. In 2012, he self-published his first game. It was a very small Halloween-themed (the holiday, not the horror movie) game consisting of a deck of cards. "I wanted to start small and build from there. And I have continued to pursue the craft since."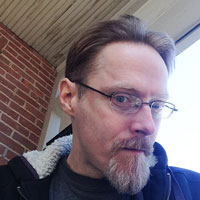 Jim DuBois
Jim was employed for six years as a professional designer of computer games at Cyberlore Studios. A few of the titles he worked on as a senior designer during that time are: Heroes of Might and Magic II: The Price of Loyalty, and Warcraft II: Beyond the Dark Portal. His final creation during those six years was Majesty: the Fantasy Kingdom sim, a game whose original concept he came up with, and worked in a senior design position on. Majesty received good reviews praising its originality, and sold steadily after its release.
Since that time, his energy has gone into studying and making games on his own. He has invented games for the internet, Palm OS(r) handhelds, and card games both with standard and custom decks. All those games are featured on Arcane Journeys.
Recently he teamed up with Attaboy to successfully kickstart a new board game, Vampires vs Unicorns, and had another game, Seven Treasures, a card game, printed by a Brazilian game publisher.